Authors of Yachting Journal site

Eric Haun
,
Editor
Eric Haun is a NYC-based journalist, web editor of MarinetechnologyNews.com and contributor to Maritime Technology Reporter magazine.
Email:
haun@marinelink.com

Keefe, Joseph
Joseph Keefe is the lead commentator of MaritimeProfessional.com. Additionally, he is Editor of both Maritime Professional and MarineNews print magazines. He can be reached at Keefe@marinelink.com.
Email:
keefe@marinelink.com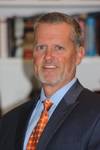 Trauthwein, Gregory
Greg Trauthwein is editor of several of the world's leading b2b publications, web portals, electronic information services and events serving the global commercial maritime market and subsea industry.
Email:
trauthwein@marinelink.com

Robert Kunkel
Robert Kunkel, President of Alternative Marine Technologies, is currently serving as the technical advisor to Coastal Connect, a U.S. company actively developing LNG propulsion as a maritime component of short sea shipping He is a past Vice President of the Connecticut Maritime Association, Past Chairman of the Federal Short Sea Shipping Cooperative Program and a member of the ABS Special Committee on Ship Operations.

Pospiech, Peter
Peter Pospiech has served as chief engineer in the German merchant marine and additionally done field research on big bore diesel engines for ship propulsion, with additional service as a Service engineer. Today, he is a experienced shipping journalist who frequently contributes to Maritime Professional.