The Relationship Between Marine Electronics and Wi-Fi
Yachting Journal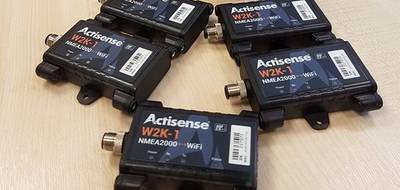 Wi-Fi is becoming more prominent throughout marine electronics. Its uses range from allowing the leisure boat user to access internet-based entertainment, through to enabling commercial ship operators to monitor navigational data away from the ship.
Wi-Fi itself was invented and released to consumers in 1997 and allowed two megabytes per second of data to be transferred wirelessly between devices. Over its 22-year history, Wi-Fi has developed in many ways. We are now in the age of Wi-Fi 6, which is can transfer data at up to 10 Gigabytes per second, 5000 times quicker than the original standard.
As Wi-Fi has developed, so has its use across the marine electronics industry, in particular as a feature in electronic devices. The convenience of a wireless connection is one of the main reasons why it is being more commonly used in marine electronics.
Running wires behind a bulkhead to create a network can cause challenges. A lack of space and limited areas to run wires through are just some of the reasons why creating a wired network can be difficult. Creating a network through a wireless connection removes the need for a wired solution, saving a considerable amount of time, effort and money on installation.
A wired connection also means that information from systems, such as navigational display units, is only viewable where the unit is fitted, increasing time spent around the helm area where displays are usually fitted. Connecting your marine electronic devices to a Wi-Fi-enabled device, such as a phone or tablet, allows you to view the navigational data wirelessly anywhere on a boat or ship. Wi-Fi gateways, such as Actisense's W2K-1, have the ability to and transfer data messages from marine electronic devices (NMEA 2000 data in the W2K-1's case) to any device connected to it via the vessel's on-board Wi-Fi network. This allows the end user to view a variety of vessel data such as position, speed, course, wind speed, depth, engine data, AIS messages – all without needing to view the data at its source display unit.
However, the range of Wi-Fi is limited, making ship-to-shore connectivity difficult without using the Internet of Things (IoT) in conjunction with a ship-to-shore connection, either over 4/5G data link, or if way offshore, over a satellite connection. The IoT allows devices on internet connections to 'talk' to each other - enabling connected devices to gather information from one another and store it for sharing on a cloud data server. This means that a variety of vessel data can then be shared on the IoT. This data can then be further analysed away from the ship on a device connected to the cloud data server.
Standardization is another reason why Wi-Fi is becoming more widely used in marine electronics. Wi-Fi is a universally recognised standard, making Wi-Fi enabled devices especially compatible and giving users more flexibility. Being such a recognised standard means that Wi-Fi will inevitably become a built-in feature of most marine electronic devices. It is also license free for the user. Other standards used in marine electronics, such as NMEA 2000 (CANBUS), require manufacturers to go through a certification and licensing process. They also use a wired connection, removing the benefit of wireless connectivity.
There is still a very important use for a hard-wired network. A Wi-Fi connection is not always 100% reliable as it operates using microwave signals, meaning devices will be sharing bandwidth. This means that devices can experience interference, especially in marinas, and responsiveness to commands is significantly reduced. This is where a hardwired connection is beneficial. NMEA 2000 and CANBUS are much quicker at reacting to commands and more reliable than a wireless connection. This wired connection is essential for high reliability data, such as throttle command, alarm systems and engine trim tabs, so it is highly unlikely that Wi-Fi will become the main way to connect all equipment on board.
Although Wi-Fi is increasing its presence in the marine industry, there is still a vital necessity for hardwired networks. Therefore, we created the W2K-1 to provide a means to share the data on the hard-wired NMEA 2000 network and Wi-Fi – both being so important for the function of a boat or ship. The W2K-1 allows you to combine the advantage of the highly reliable NMEA 2000 backbone, with the convenience of logging the data and the ability to view the data wirelessly on a Wi-Fi connected device.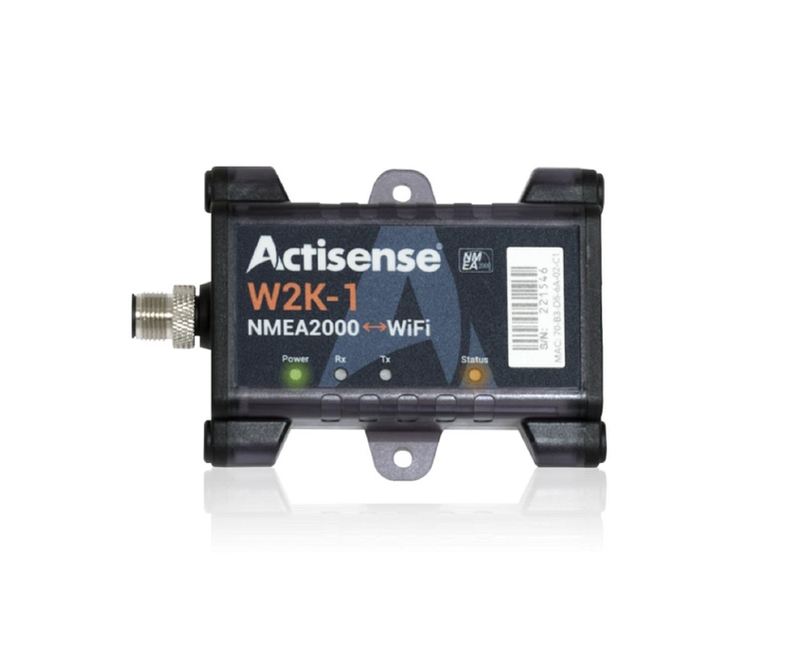 About the Author
Phil Whitehurst, CEO of marine electronics and NMEA specialists, Actisense, offers his insights on the relationship between marine electronics and Wi-Fi, drawing on over 30 years' experience in the industry. Based in Poole, UK, Actisense has grown from humble beginnings to an internationally recognised market-leading marine electronics brand.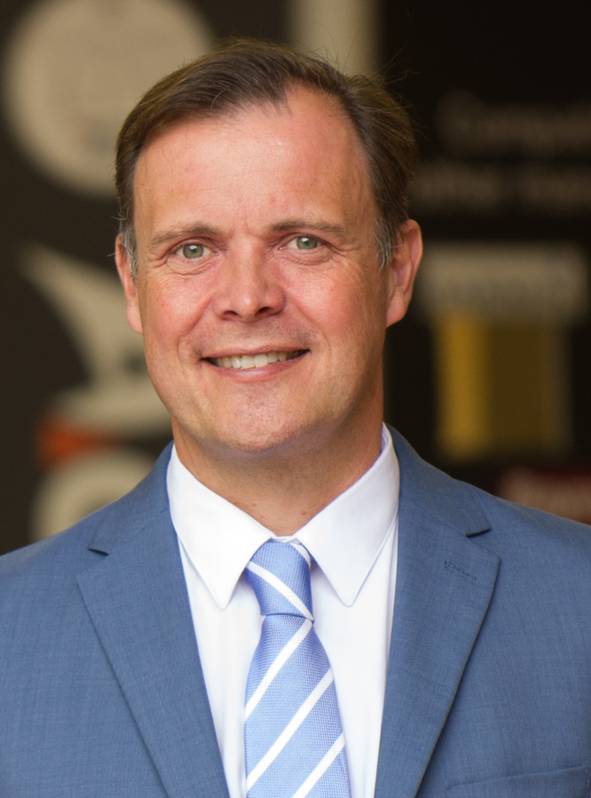 • alarm systems • electronic devices • electronics