New Luxury Yacht Charter Concept Emerging in Croatia
Yachting Journal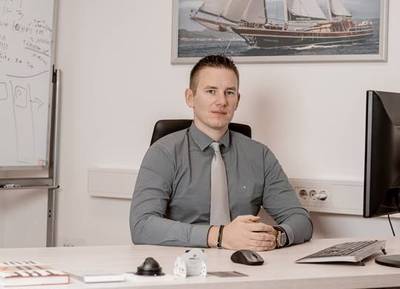 These 40-plus-meter yachts available for charter in Croatia present unbeatable price performance, says Mitja Mirtič, CEO of Goolets, who heralds the "new age of yachting".
As the luxury yacht business booms in many parts of the world, Croatia has become one of the hottest destinations to charter a yacht.
Croatia as a charter destination is by itself already the place to go. With more than 1,200 islands to explore, beautiful medieval towns and jet set places such as Island Hvar or Dubrovnik, the country is a popular summer destination for some of the world's largest megayachts.
And besides all that, there is a new age of yachts for charter being born there at this very moment.
The inspiration for these types of yachts came from gulet-type ships, which are classic wooden motor sailors with a unique layout and maybe the best "value for money" performances in the entire industry.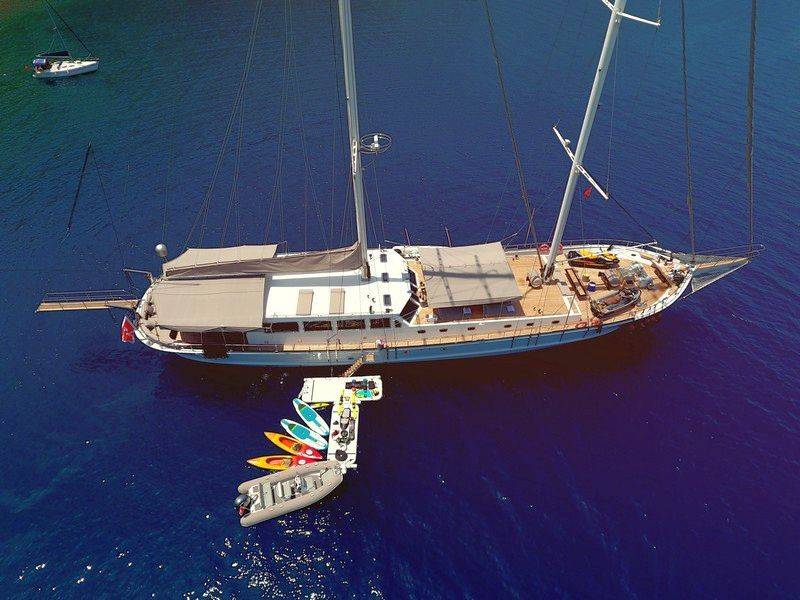 (Photo: Goolets Ltd)
Several years ago the first steel gulet yacht was built, and many were unsure whether the market would accept this concept of yachting.
The project turned out to be a complete success, and now there are more than 15 yachts of a similar concept available for charter in Croatia.
These yachts have incredible price-performance in charter. A 40-plus meters super-luxury crewed yacht can be had for prices from €45,000 to €75,000 per week, plus APA. For comparison, other yachts similar to this typically cost more than €150,000 per week.
Gulet yachts are also very interesting for potential buyers, as prices to build a new range from €2.5 million to €5 million depending on the interior design and equipment.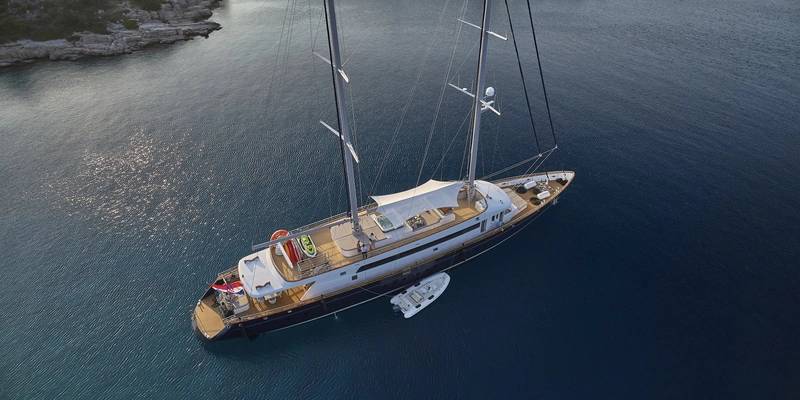 (Photo courtesy Goolets Ltd)
Goolets Ltdis one of the world's largest brokers for this type of yacht. The company's CEO Mitja Mirtič weighs in on the unique opportunities available.
Besides price performance, what makes gulet yachts special?
The best way to compare prices, quality and design is to see how these luxury yachts stack up against other yachts for charter in Croatia. We have a list of the best yachts for charter in Croatia and you can compare them in the best way like this. I do not wish to take anything away from the "basic yachts" as they are also amazing and will provide a superb holiday experience. It is just a different type of client for each vessel. However, for those who do not care much about how fast they are going from point A to point B, these new age vessels are really perfect.
If you were to buy this type of yacht either for your own use or to do a charter with them in some other destination, in both cases the combination of quality, design, size, number of cabins, and concept of the vessel, makes this a special opportunity.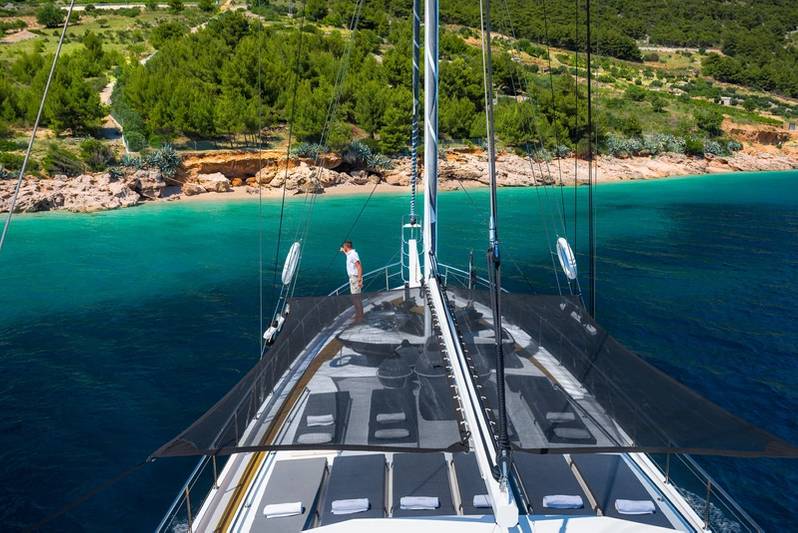 (Photo: Goolets Ltd)
What are the yacht charter prices in Croatia on these types of yachts?
In off-season months (May and October), prices start at around €35,000 to €45,000 per week. In June and September the prices go from €40,000 to €50,000 per week, while in July and August prices range from €45,000 all the way up to €75,000 per week. Some more deluxe options are also possible that have prices over €100,000 per week. On top of these prices also APA is considered as extra payment (food, drinks, port taxes, and in some cases also VAT and fuel). This adds an extra 20% or 30% to the charter price.
Can you rent this type of yachts also in some other destination?
At this moment this type of yacht is only available for charter in Croatia. One of the yachts also moved to the Caribbean in the winter season, and we do believe more yachts will follow this concept in the next years.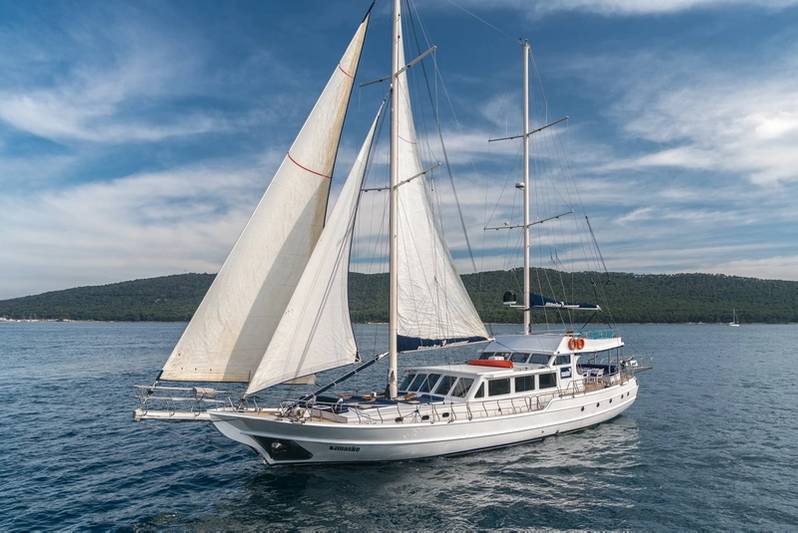 (Photo: Goolets Ltd)
How does your agency assist in chartering these yachts?
When a group tells us about their wishes for the holidays, we find a yacht for them that would be the best possible fit. We look at the group structure and compare that to characteristics of the yachts we have in our portfolio and the crews that are on these yachts. We then propose ideas to the client and we find something that hits the spot. After the booking is made, we assist the client in all wishes in regard to the best itinerary, food wishes, drinks wishes, transfers and excursions, and everything else that would make the client's holiday go from good to great. We also prepare the crew for the arrival of the client and provide them with all the details that will also make the life of the crew easier.
If you are also interested to buy this type of yacht for yourself or build one from zero, we can assist in this as well.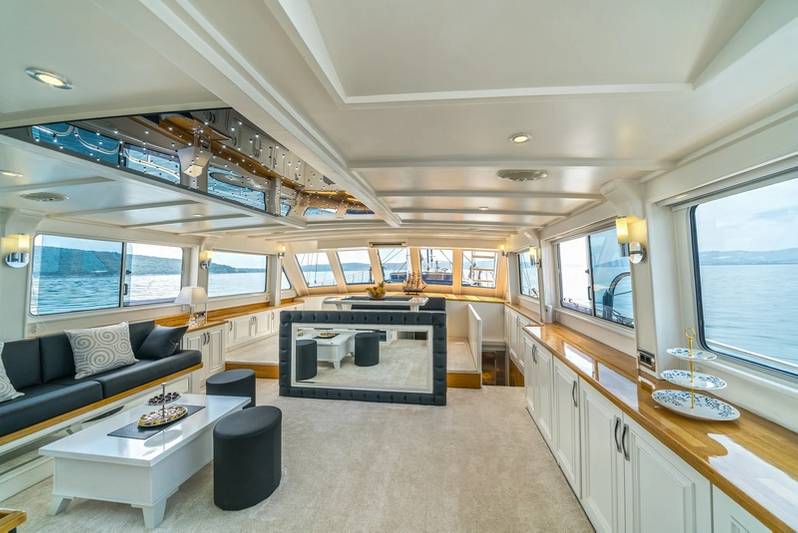 (Photo: Goolets Ltd)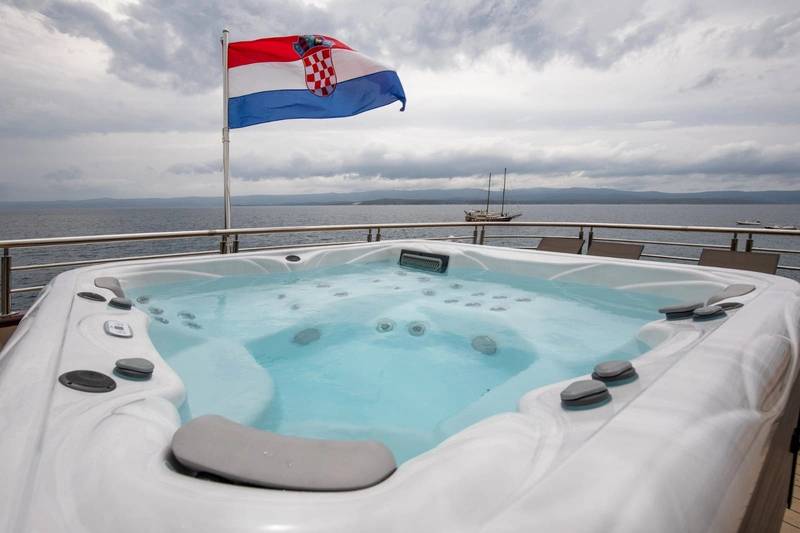 (Photo: Goolets Ltd)