Dometic Electric Power Steering Earns RINA Certification
Yachting Journal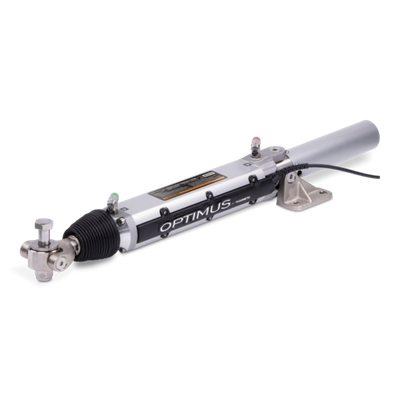 Dometic's Vancouver facility has received RINA Approval and Certification for its Optimus 5000 Electronic Power Steering System (EPS), opening the door for growth in yachting and commercial marine markets.
The Dometic Optimus 5000 EPS is engineered for inboard vessels ranging from 40 to 100-plus feet in length. Its manufacturer believes the Type Approval from the Italian classification group on the Optimus 5000 EPS for both pleasure and commercial vessels under 500 metric tons will positively impact on its marine business globally. In fact, the approval has already resulted in the first customer order, Dometic said.
"This is an important step for our company that will help us expand our marine steering system business into the global yacht and commercial marine markets,' said Eric Fetchko, President of Dometic Marine.
RINA certification of a product is granted after the completion of a thorough auditing process. Dometic Vancouver (where the Optimus 5000 EPS is designed and manufactured) was required to provide RINA auditors with extensive evidence to support superior manufacturing practices, quality control systems and robust product design. Satisfactory completion of the process demonstrates that the Optimus 5000 EPS is a unique steering system that yacht and commercial vessel designers and builders can trust and rely on.
While typical large classified yacht steering systems use 380-volt AC power supplies with continuously running three-phase electric motors, Dometic's 24-volt DC system delivers on-demand hydraulic power, providing shipbuilders with significant savings in cost, complexity and weight. The system's design and CAN bus communication network simplify the wiring requirements.
In addition to providing shipbuilders with enhanced simplicity and easier installation, Optimus 5000 EPS enables operators to set a variety of advanced steering parameters to provide yachts and commercial vessels with "sports car" like steering, Dometic said.